Celebrate summer with Australia's favourite sunscreen brand
Why Choose Banana Boat?
1. Toughest protection
All Banana Boat sunscreens are 4 hours water resistant and offer both SPF 30+ and SPF 50+ Borad Spectrum UVA/UVB protection.
See Product Range: www.bananaboat.com.au/products
2. Aid your future skin health
Our sunscreens can aid in the prevention of premature ageing of the skin and may assist in the prevention of some skin cancers. All Banana Boat sunscreens offer Broad Spectrum Protection against UVA (ageing) and UVB (burning) rays.
Learn More about UV Rays: www.bananaboat.com.au/sunfacts/uv-rays
3. Committed to Sun Safety
Through our Sun Police team and National Sunsafe Schools Program, Banana Boat are dedicated to educating Australians on how to be safe in the sun, whilst still having fun!
Visit Sunsafe for Schools: www.sunsafeschools.com.au
4. Loved by Australians in the sun
One in three tubes of sunscreen used in Australia last summer were Banana Boat! Banana Boat is truly Tested in the Australian Sun
See Product Range: www.bananaboat.com.au/products
5. Sunscreen for everyone
If you are going to the beach, playing sport or taking the kids to the park, we have a sunscreen to suit your lifestyle.
View Sunscreen Selector: www.bananaboat.com.au/selector
Banana Boat Products can be purchased at the Bronte Kiosk
B2B Volunteers
All Volunteers are eligible for patrol hours, get an Event Crew T-Shirt, breakfast, lunch and a complimentary drink in the Club bar after the event.
Fundraise
Help The Kids Cancer Project to find a cure for Childhood Cancer. Start fundraising today!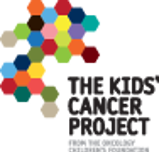 Newsletter
Get the news on this years Swim.